FAQ on Selling Your College Station Home for Cash
If I enter my information, am I obligated to sell?
No. There is absolutely no obligation to sell required to hear an offer. We'll go through the steps with you. You can hear the offer and then decide what you want to do. We're not here to pressure you — only to make this all easy.
What kinds of fees will I have to pay when selling my home?
There are no fees when you sell to us. A typical sale is rife with fees, but we handle all of them and bake them into our offer. Because we aren't involving banks or realtors, we get to skip a lot of those fees, and that money goes straight to you. This is a major part of how we make the home sale so fast and easy. When you have experienced real estate experts handling everything, the process is as simplified as possible.
How is the offering price for my house determined?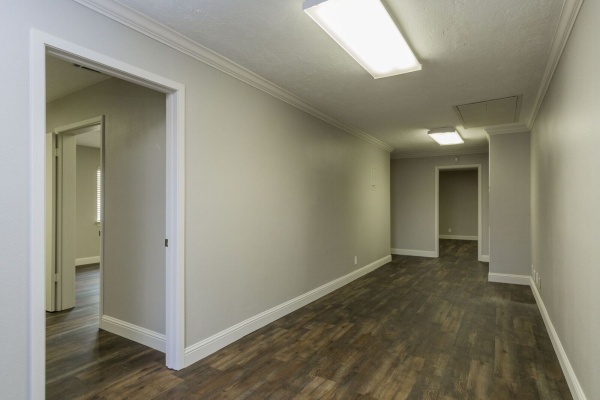 We do traditional real estate calculations to make our offer. We'll look at the specifics of your home — square footage, number of rooms, layout, and condition — and compare them to the market at large. Your neighborhood and the general state of real estate in College Station also impact our offer. Overall, we work to provide competitive prices that reflect the value of your home. Because we can save on a lot of fees related to selling a house, we can make enticing offers.
What do you do with the home after you purchase it?
We are real estate investors. Our goal is to maximize the value of the home after we purchase it, and the best way to do that depends on a lot of things. Most commonly, we keep houses as rental properties or, from time to time, we sell them.
Can I sell my home if I am behind on the mortgage?
Yes. The home is still yours right up until the bank (or lender) auctions it. Keep in mind that they would much rather settle the mortgage with you than auction the house. Because of that, cash sales are the most common way people escape foreclosure when they fall behind on their mortgage.
How long does it take to sell my home?
On average, we complete sales in two weeks. If you are in a really tight spot, we can go faster and have closed on houses in just two days. If you want to slow down, we're happy to match your pace. The idea is to take the stress out of the sale as much as we can.
Do I have to move out right after selling my house?
No. Part of the process of receiving your offer will be discussing a timetable. Even if you need us to close on the house quickly, we can schedule a move-out date that comes after closing. We're here to help, and that often means working around your schedule for a move-out date.
Can I sell my house if I live out of state?
Yes. We work with out-of-state sellers on a regular basis, and having access to resident experts is one of the best ways to get through a sale when you aren't nearby. Titan Home Buyers is intimately familiar with Texas laws and regulations, so we can ensure that everything is done correctly from the start. As an out-of-state seller, you get the same easy, reliable, fast sale that residents of College Station can expect.
What types of houses do you buy?
We buy all kinds of houses, and we really mean that. We regularly buy condemned houses, so a little disrepair is never a problem for us. We don't exclusively buy houses that need work. We'll purchase a new build, an older house, and everything in between. We buy houses from sellers who have no mortgage, and we buy houses in foreclosure. If it technically counts as a house, we're interested.